Recommended Bike Shops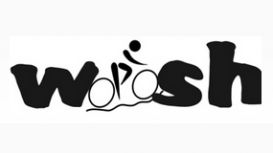 Woosh has 16 models of electric bikes to suit every pocket, from crank drives good hill climbers to foldable bikes with hidden battery for cities like London. Want to know which bikes would be good

for where you live? Click on the closest option in each box. Firstly, choose your style: crossbar, stepthrough, folding or sport. Our crossbar bikes have a high saddle and most models have the battery in the rear. You will have to swing your leg right over these to get onto the bike.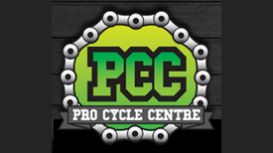 A new and unique Cycle Retail Store - with Sales, Services, Repairs, and home of Devon's newest Indoor Skatepark. We offer a range of unique services to cater for all cyclists, no matter what

experience or interest. Skateboards and Scooters will shortly be in stock for all the skatepark users, and BMX bikes are available in a range of brands, colours and sizes. Pro Cycle Centre is located on the outskirts of Newton Abbot town centre, at Wharf Road (behind tumbling teds and next to baby tots).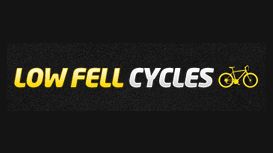 When choosing a new bike, its helpful to think about how you are going to use it. Mountain bikes remain the most common and popular bikes due to their versatility. Whether you're looking for a

hardtail or full suspension mountain bike, we have a great choice that will suit all activities and budgets. Road bikes offer a quick way of getting from A-B with the minimum of fuss.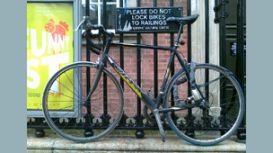 I would love for more people to make bicycle riding a part of their everyday life. I think it is currently seen as something that one may do at the weekend or as a hobby, but for local trips or a

sensible commute the bicycle can be very rewarding. You don't have to go out in skintight lycra with some polystyrene on your head if you dont want to. Although this is a great way to enjoy cycling also. Just jump on your bike and do what you like! Leave the car at home every now and again.
Brought to you from the people behind Saddle Skedaddle Cycling Holidays and The Cycle Centre, Byker - The Cycle Hub is a social enterprise that promotes and facilitates cycling, complete with bike

hire facilities, cafe, bike shop and repair workshop. The Cycle Hub will provide cyclists in Newcastle a place to meet and chat over cake and coffee. Whether mountain biker or Bmx'er, single speed aficionado or road purist everyone is welcome. Rayment Cycles has been in the same spot since the 70s. Grant, who is still a director, bought the business from Bill Rayment in the early 80s. The other two directors, Will and Adam, have been

closely associated with the shop for many years - both bought their first 'serious' mountain bikes from Rayments. Together the three of us combine a wealth of knowledge, experience and passion for all things bicycle.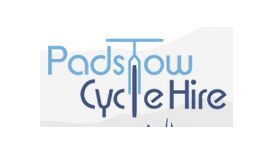 From the middle of july we are open for day hire from 9am -5pm, and evening hire from 4pm - 8pm. We will supply customers with puncture repair kits, if you have a more serious breakdown we will try

and reach you to either repair the bike or bring another bike to you. We do have a reciprocal agreement with another bicycle hire company in wadebridge who will be happy to help. Between padstow and wadebridge there is a mobile catering trailer serving basic food and drinks.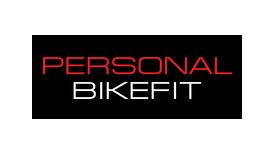 In 2001, I opened The Personal Fitness Studio, a specialist personal training studio in Kensington W8. After taking the first group of clients to the Etape in 2008, I realised Central London needed a

dedicated cycling performance centre. Today, along with my trusted team of bike fitters, osteopaths, stretch therapists and fitness professionals we look forward to taking your cycling to new levels of performance.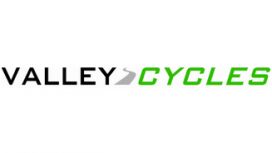 Sandwell Valley Country Park's first bike repair and hire shop. Meeting all your needs for hire, service, repair and we can even order you your new bike. The shop is situated close to the trails which

includes the newly opened Miners Trail less than a few minutes ride away. Start your adventure right outside our door with the recently installed 3 or 6 mile fully waymarked family trail. Years of experience in both riding and maintaining bikes will help us give you the best possible service.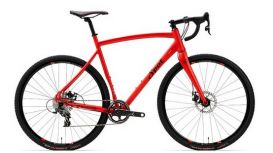 We have a few medium black or silver 9:ZERO:7 190mm frames with matching 135mm forks to clear. They will take 4.8 inch tyres with ease as well as 29+ and we can build them up for you into a complete

bike if you like. We're clearing space for the new Whiteout aluminium frames, due soon.
Palace Cycles has been established in Botchergate, Carlisle for over seventy years. Over that time we've expanded on our commitment to working with our customers to help them get the maximum enjoyment

from their bicycling. We're lucky to be based in North Cumbria with it's beautiful countryside, fine roads and easy access to the exhilarating mountain bike trails of the Lake District and trails in Southern Scotland. You couldn't want a better place to ride.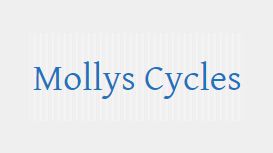 Raleigh is one of the most famous brands in cycling and winners of some of the most prestigious races throughout their history including the 1980 Tour de France. In 2010 the new Team Raleigh was

launched with ambitions to rise to the top of the sport once again. Here at Mollys Cycles, we are one of Norwich's main Raleigh dealers. We have a full range of bikes from kids to adults, at competitive prices. Dahon folders, electric bikes and Haibikes are now also in stock.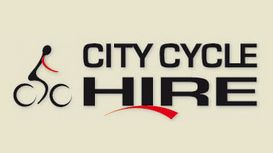 Just a note to say how pleased I was with the hybrid cycle I rented for the month of July. All systems were in top shape and responded beautifully whether getting groceries in Cambridge or

trail-cycling through the lovely fens to Ely Cathedral. I heartily urge others looking for a rental to take advantage of your well-maintained services. The fact that your owner/operators are avid cyclists is a real plus.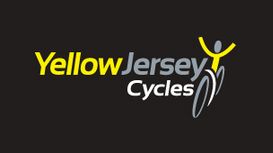 We are a new, local business based in Billericay High Street in Essex. Inspired by a love of cycling and utilising years of retail experience, we have created a cycle shop with a difference. Our aim

is to provide cyclists with unrivalled service in a fresh and contemporary environment. Whether you're new to the sport or a competitive club enthusiast, we keep things simple to give you a great experience. We are well-trained, professional and approachable.
We're just as famous for our iconic children's bikes, like the Burner, Grifter and Chopper, as we are for cutting-edge bikes like TI-Raleigh Tour de France winning 853 steel frame or our Militis

carbon race machine. But today we're much more than just a bike brand. We own several other bike and accessory brands, including Diamondback and RSP, and we distribute a whole lot more to cycle shops around the UK.