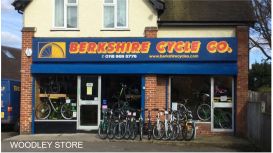 About the Business
We are a specialist bike shop that has been in the business since 1976, so we have a great knowledge of cycles from all generations. We can supply every kind of bicycle to suit all the family. We supply childrens bikes, BMX, trials, mountain and racing bikes, tandems, tag-alongs for those too small to cycle. We even have unicycles.
We are also proud of our prompt repair service, where our skilled technicians will get you back on your bike in the shortest possible time. We will undertake any type of repair. We also stock an enormous range of cycle accessories and clothing. We have friendly, experienced, and knowledgeable staff who will do their very best to advise you on the all products for your cycling needs.
Business Services
---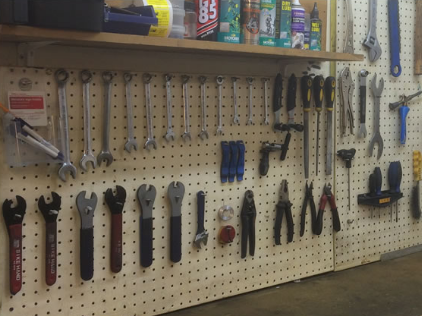 With every new cycle that we supply we like it back for a free service after 6 weeks, just to make sure everything is running fine and to point out any maintenance tips to all our customers. We also offer a collection and delivery service to all local customers if they have problems getting their bikes into us. As with a car all bikes need regular servicing as things can go wrong, if your bike doesn't run correctly it isn't enjoyable to ride.
With your cycle you can drop it off at any time there is no need to pre book, just bring it into us and we endeavour to get your bike back to you in the quickest possible time, if we can't repair it while you wait. Once your repair has been completed one of the workshop staff will call you to let you know that your bike is ready for collection. In our workshops we have Cycle Technicians that have been with the company for over 20 years, so within the company there is a great knowledge on all aspects of repairs, from repairing the oldest style of bikes to the latest hi-tech full suspension bikes.
Junior Basic Service on junior bikes (up to 20" wheel) £20.00:
The bike is checked over making sure everything is tight and working correctly, The chain and gear components are lubricated as well as the cables, Brakes and Gears ( if fitted) are adjusted, Tyres are inflated to correct pressure, and we will fit any accessories (labour free) that are purchased from us.
Basic Service (bikes with 24" wheel and above) £25.00:
A Basic Service involves the same as the Junior basic service, we recommend this type of service to casual type of rider that just needs their bike servicing once a year to make sure everything is up together so they can go out and have a leisurely trouble free ride.
With this service it involves the same as the Basic service, plus we totally strip down the bike and every component is degreased, cleaned and lubricated, we will replace all bearings in wheels, headsets, bottom bracket, (this doesn't cover sealed bearings).
Any other components that are needed will also be fitted (parts will obviously have to be paid for), we will bleed hydraulic brakes as well in this service. This type of service is recommended for any serious rider who uses their bike for serious off-roading.
Reviews
---
Mike Dudley
25 Jan, 2018
Woodley, Berkshire
Have used his services a few times now and he always delivers. My mountain bike had been in the garage for over a year rotting away so I took it in to get it serviced and going again. Thanks so much!
Location & Hours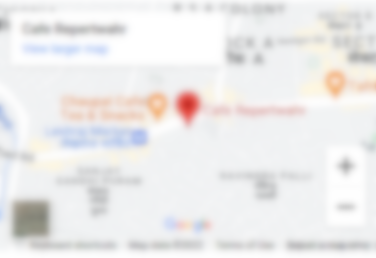 186 Loddon Bridge Road, Woodley, RG5 4BS