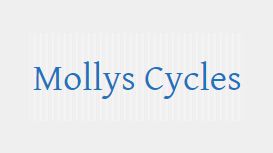 Raleigh is one of the most famous brands in cycling and winners of some of the most prestigious races throughout their history including the 1980 Tour de France. In 2010 the new Team Raleigh was

launched with ambitions to rise to the top of the sport once again. Here at Mollys Cycles, we are one of Norwich's main Raleigh dealers. We have a full range of bikes from kids to adults, at competitive prices. Dahon folders, electric bikes and Haibikes are now also in stock.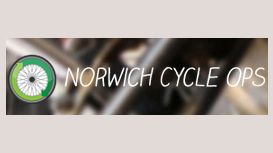 Norwich Cycle Ops offers many services to include the following:- A cycle repair service which offers the freedom of a mobile bike repair mechanic twinned with maximum knowledge on bikes of all shapes

and sizes, bike restoration for any bike of any age and manufacturer, and we even offer a bicycle maintenance tuition to help you keep in touch with how to fully maintain your model and save yourself money in the long run. We're in and around Norwich & Norfolk.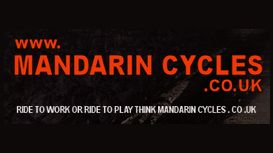 Mandarin Cycles is a family run business established in 1997. We started with just one shop in Norwich all those years ago, now we also have a superstore in Lowestoft and are looking to expand to a

third store too. All of our members of staff are friendly, helpful and happy to answer any enquiries you may have. Everyone of us are passionate about cycling and ride regularly. A lot of the guys here ride both BMX and MTB and just love a bike they can throw around in the air.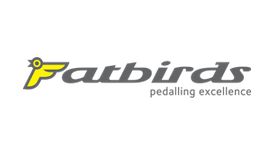 British design, bold in thinking and rather eccentric too. What is clear is that Sabbath is a fantastic product delivering an outstanding rider experience, from crit racing to sportive style riding to

touring. So, as summer approaches - and we're hopeful that it will arrive, given the moody sounds of rain battering our roof reminds us of otherwise - so does sportive season.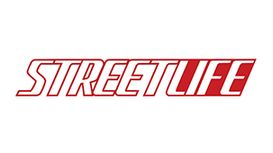 Since 1979, Streetlife Cycles have provided Norwich's cyclists with all their needs bicycle related. From a tube to a fully custom built time trial machine; we are here to help. We don't

just sell racers! At Streetlife Cycles we provide transport for everybody, whether it's for commuting, a child's bike or something for the weekend, we have them all.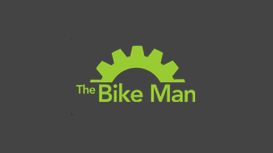 I'm Seb, an experienced bicycle mechanic based in Norwich. I offer professional bicycle repair and servicing and also sell high quality used bikes, bike parts and cycling accessories. To see the items

that I currently have for sale on eBay, please visit my eBay store. I also now offer a bicycle hire service with very reasonable rates.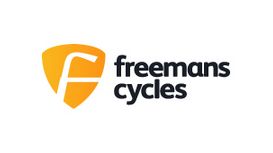 We are a family run business, now into the fifth generation and have been serving the needs of cyclists for over 100 years. So in fairness, what we don't know about bikes isn't worth knowing. We

figured it was about time that we shared our expertise and vast selection of products with all you home shoppers out there. We aim to cater for every type of cyclist, from those enthusiastic racers to the family out for a weekend ride in the sun.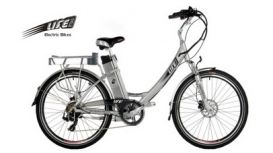 At Fakenham Electric Bikes, we've been scouring the world of electrically power assisted cycles to bring you the very best that's available - at very attractive prices. Electric cycles are the way

forward. You can go further with less effort - some cycles allow you to travel up to 32 miles without pedalling at all. Not with an electric bicycle from Fakenham Electric Bikes. There's power when you need it most.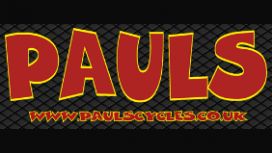 Pauls Cycles has been trading since 1983, supplying a comprehensive range of cycles from the very smallest to start riding on to team edition downhill bikes as used in world cup racing! Our staff are

trained to help advise you to get the best type of cycle for your everyday needs and they won't try to confuse you with lots of technical terms. They'll just give you what you need - some good honest advise.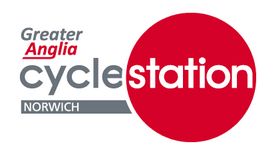 Cycle Station is an innovative step towards encouraging people to explore the East of England by Train and Bicycle. We have opened our first Cycle Station pick up point at Norwich station allowing

people to arrive by leisurely train travel and then explore one of the East of Englands greatest cities by affordable day bike hire.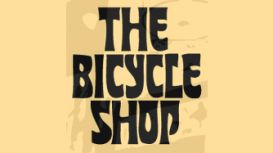 There was a bicycle shop on St Benedict's Street, and for eighty-two years it provided the people of Norwich with the means of stable, clean transportation. Now, it provides the People of Norwich with

a means of stable and clean lubrication, a place for eating, drinking, music and merriment!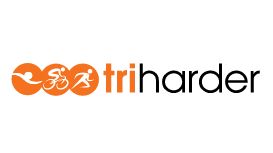 Triharder is an online triathlon shop based in the UK. We offer worldwide shipping and customer loyalty discounts. Whether you are looking to buy Boardman or Boardman Elite bikes, Zone3 wetsuits or

running accessories we stock a wide range of professional sports gear to suit your needs. Buying triathlon gear online has never been easier, we are an online bike store, swimming and wetsuits store and you can buy running products from us at the best prices.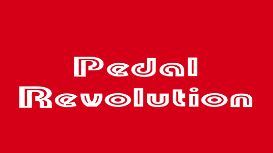 We can cater for every cycling requirement from kids starter cycles, through a comprehensive line of commuter, sport hybrid and MTB models right up to the pinnacle of racing machines ridden by the

most notable cycling names! We believe that cycling is for guys and gals in equal measures so we've configured our store accordingly; we pride ourselves on a comprehensive range of cycles, accessories and first class service for all!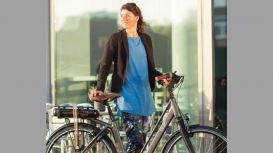 We are registered as a Community Interest Company and any profits we make are directed to our social aims. Our trading business gives us ongoing financial stability and an income stream to pay wages

and overheads. We run the shop, repairs and bike hire as a professional commercial enterprise, and this means we don't relying on grants. Within this framework we fit individual projects. Waveney E-bikes provide clients with options to hire their electronic bikes based in Waveney, Suffolk. the primary objective is to grow the business's online awareness and drive an increase in hire

requests as a result of the website.