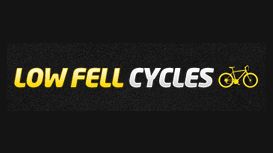 When choosing a new bike, its helpful to think about how you are going to use it. Mountain bikes remain the most common and popular bikes due to their versatility. Whether you're looking for a hardtail or full suspension mountain bike, we have a great choice that will suit all activities and budgets.
Road bikes offer a quick way of getting from A-B with the minimum of fuss. Racing bikes are also available for the racers amongst you but we also offer a range of road bikes, including tri-specific and single speed bikes.
Hybrid bikes have a mountain bike construction combined with a more practical road set-up for easier cycling and are a great choice when it comes to using your bike for commuting. They've recently become very popular with the increase in urban and commuter cycling and we have a good selection instore to meet your needs.
---
Reviews and Ratings
Mark Gaines, Newcastle upon Tyne, Tyne and Wear
Terrible place. Took my bike in several times and I know he does not like it as he makes it clear. It went in with a slow puncher and came out with a fast puncher and deflated in 5mins of leaving the shop. Took it back and left it for 5 days and was told its fine nothing wrong with it and to keep the valve towards the ground (why do that if nothing is wrong with it?) Maybe because the tire is full of temporary tire sealant so seems to have temporary sealed itself. Took it from the shop and got it little down the road and it deflated again.

Obviously with the centrifugal forces of the wheel means the OKO is no longer plugging the hole around the valve but the sealant is now around the edge of the tire so it deflated again. Took it back to shop again and he has washed his hands of it. My bike has come out WORSE that when it went in. He was blaming the valve and sold me a new valve for £1 to fix the fault that he had put on the bike. He was saying I have everything all on a TV show and this is some joke. I told him I don't think this is a joke as I don't like walking 2 hours a day to work. Everything was my fault when actually it was his fault he fitted a faulty tube. This is now in the hands of my card company.